At Autosaver Imports it is our goal to make your vehicle maintenance and repair easy, affordable, and comfortable. Sometimes all you need is a simple oil change, tire rotation or alignment, or a state inspection. Sometimes its a bigger job like engine repair or muffler replacement. Whatever the need, you can rest assured that we have looked at everyone's prices around us to ensure we're always giving you a
BIG Deal
! 
Routine Car, Truck, and SUV Maintenance in Littleton, NH 
Having your car, truck, or SUV maintained regularly is important for ensuring the longevity of your vehicle as well as the resale value. Without these basic preventative items you run the risk of larger, more expensive repairs. Learn more about the auto maintenance services we offer for all our Littleton New Hampshire and St Johnsbury Vermont customers.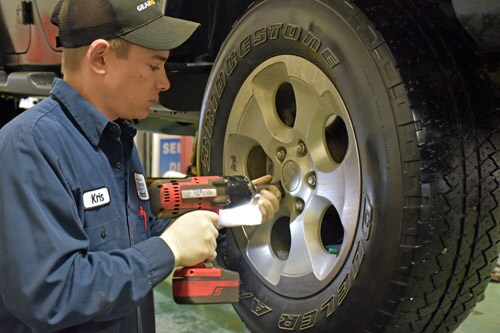 Oil Changes in Littleton, NH 

Tire Rotations & Front End Alignments 
State Inspections
Systems Diagnostics
Preventative Auto Maintenance 
Beyond the regular maintenance items, there will be little car repairs that pop up too. These don't mean there is anything wrong with your vehicle, they are just items that need to be serviced from time to time to ensure you don't have an issue while on the road. As anyone who's had to perform emergency timing belt replacement or had their engine seize up; it's not cheap! We want to keep that from happening to you.  
Check your fluids including antifreeze, power steering, 
wiper fluid, and engine coolant 
Check your oil: Is it dirty or low? 
Battery connections 
Replace your windshield wipers 
Check your tire tread 
Replace air filters
Elective Maintenance for the Long Haul 
These could be items that you don't need now or won't necessarily need ever but, they do help extend the life of your vehicle considerably and we can help take care of them for you too.
Vehicle Undercoating 
Truck Bed Liners